CHANGE THE WORLD ONE WORKOUT AT A TIME
The cardio line where awe-inspiring design doesn't just meet function, it embraces it with the revolutionary ECO-POWR™ technology that captures human exertion and turns it into usable electricity—benefitting the planet and providing a new layer of meaningfulness to breaking a sweat.
Human movement is captured by the generator and the patented micro-inverter transforms the energy into utility-grade electricity that can be fed directly back into the circuit for immediate use.
Simply plug in any ECO-POWR™ product, or daisy-chain several units, into a standard outlet, turn the unit on, and begin working out. Within seconds, energy will be fed to the facility's local grid, offsetting overall power consumption and reducing the facility's carbon footprint. LEARN MORE→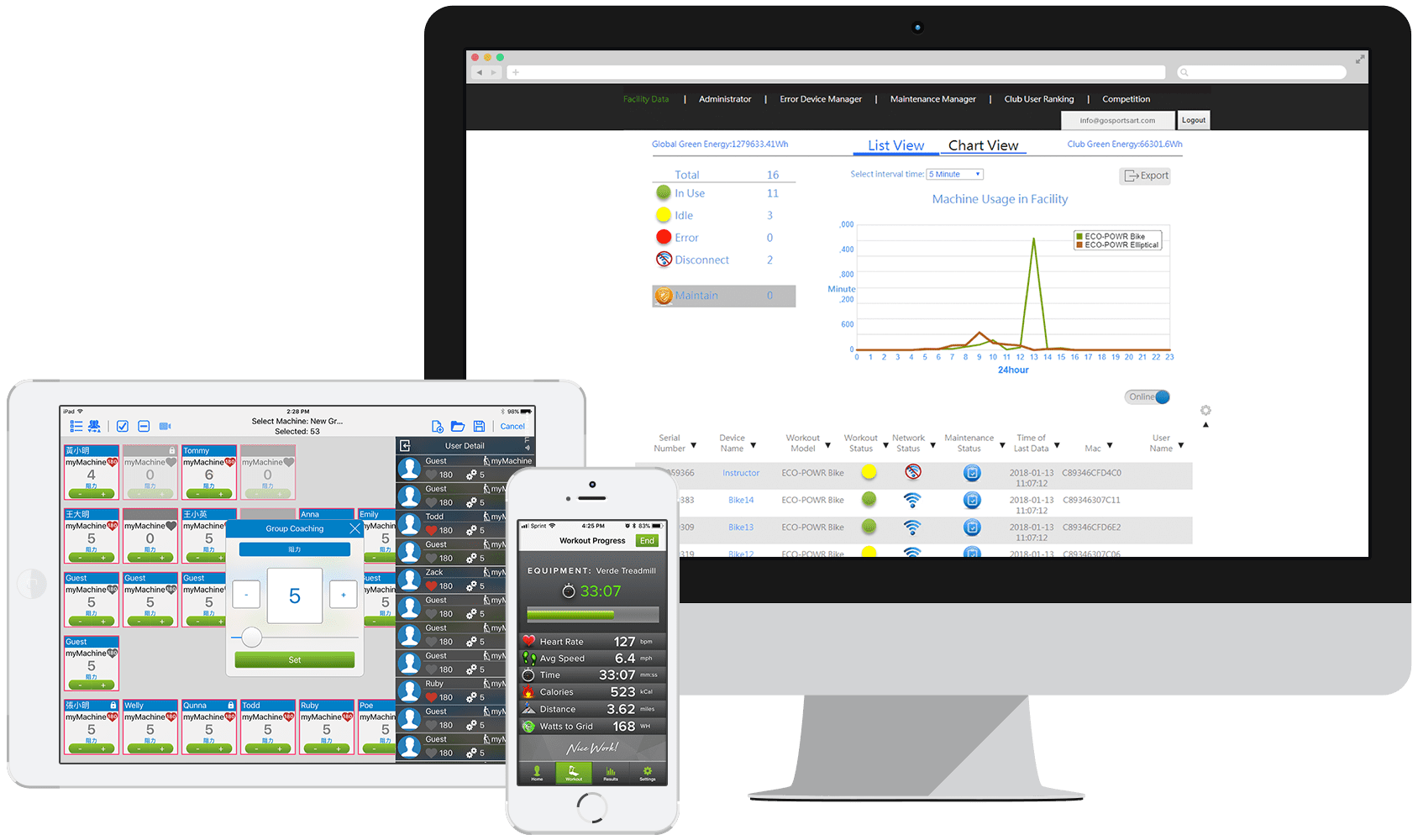 The software ecosystem that seamlessly enhances the benefits of ECO-POWR™ products. SA WELL+™ includes energy production tracking, leaderboard, asset management and a user app to track individual workouts and lifetime watts produced.
LEARN MORE