Designed To Deliver Beyond Expectations
Rooted in sustainability, quality, and durability, ECO-POWR™ Elite is designed specifically for lighter use commercial facilities. Packed with features and technology that inspire today's environmentally conscious residents, guests, and members, this is the right ECO-POWR™ solution for you.
The ECO-POWR™ Elite line's treadmill, elliptical, and cycles come equipped with the green technology that set them—and your fitness facility—apart. The patented ECO-POWR™ energy-producing technology is encapsulated within the units turning up to 74% of user-generated energy into clean, renewable electricity. Align fitness goals with sustainability goals and business success with ECO-POWR™ Elite, designed to perform beyond expectations.
Watts generated through exercise are converted to AC power and sent back
through your facilities power grid to offset energy consumption. Learn More →
UTILIZING ECO-POWR™ IS AS SIMPLE AS 1-2-3
1 | Plug in the unit to any standard electrical outlet, or daisy chain up to 6 units into a single outlet.
2 | Turn the equipment on.
Within seconds, clean human-generated energy will begin flowing from the equipment and into the facilities utility grid. Helping to power lights and devices within the system.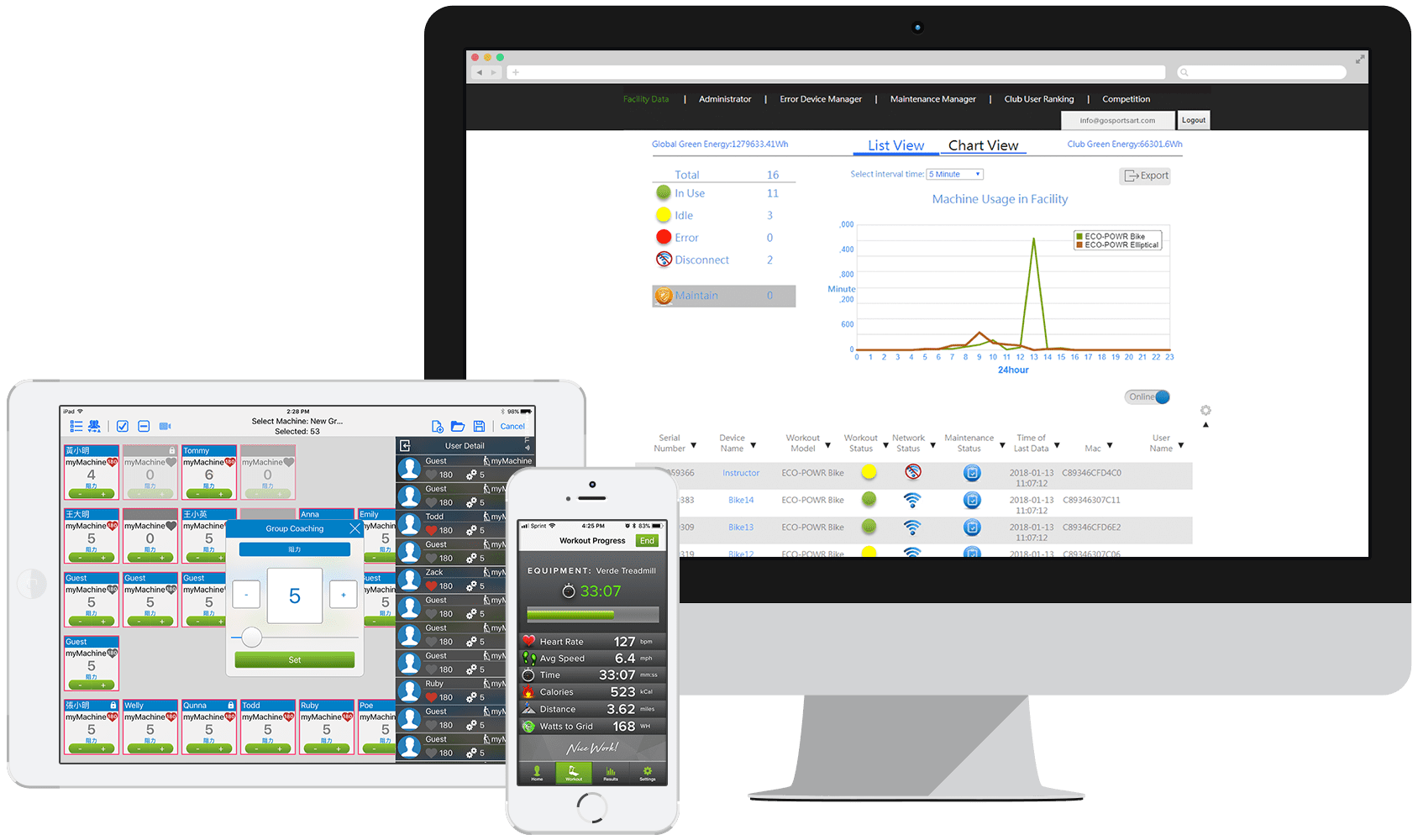 The software ecosystem that seamlessly enhances the benefits of ECO-POWR™ products. SA WELL+™ includes energy production tracking, leaderboard, asset management and a user app to track individual workouts and lifetime watts produced.
Learn More →